Welcome to Nexus Mods
We host 328,953 files for 1,430 games from 133,968 authors serving 28,786,216 members with over 3.5bn downloads to date. We support modding for all PC games. If you can mod it, we'll host it.
SHARE YOUR MOD AND WIN AN RTX 3070 Ti WITH ROG
Join our community and upload a mod before 10 October 2021 for your chance to win awesome prizes - including an RTX 3070 Ti!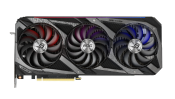 +
Fores New Idles in Skyrim - FNIS

No custom animation possible for Skyrim? Wrong. FNIS Behaviors allows to add different types of animations to the game: idles/poses, sequenced, furniture, paired, killmoves, creatures, and others.

Fores New Idles in Skyrim - FNIS

No custom animation possible for Skyrim? Wrong. FNIS Behaviors allows to add different types of animations to the game: idles/poses, sequenced, furniture, paired, killmoves, creatures, and others.

New Female and Male Hairstyles for Humans, Elves and Orcs. Converted hair from Sims2 and Sims3.Standalone version.

New Female and Male Hairstyles for Humans, Elves and Orcs. Converted hair from Sims2 and Sims3.Standalone version.

Immersive Armors seeks to drastically enhance the variety of armors in the world of Skyrim in a lore friendly way. The goal of every set is to blend into the lore, balance, and feel of the game for the most immersive experience possible.

Immersive Armors seeks to drastically enhance the variety of armors in the world of Skyrim in a lore friendly way. The goal of every set is to blend into the lore, balance, and feel of the game for the most immersive experience possible.

Skyrim 2020 Parallax by Pfuscher

High Res Textures for cities, dungeons, clutter, armors, landscapes and much more. Going towards 2000 files, way more to come !This mod has over a thousand hours of work put into it. If you enjoy my work please consider supporting me at Patreon and / or Kofi.

Skyrim 2020 Parallax by Pfuscher

High Res Textures for cities, dungeons, clutter, armors, landscapes and much more. Going towards 2000 files, way more to come !This mod has over a thousand hours of work put into it. If you enjoy my work please consider supporting me at Patreon and / or Kofi.

A Quality World Map and Solstheim Map - With Roads

Greatly improves the quality of the World Map, including accurate hand-drawn roads. Choose between having All Roads, or just the Main Roads. Also includes the Solstheim map from the Dragonborn DLC. Installer support for NMM, MO, and Wrye Bash. Version 9.0

A Quality World Map and Solstheim Map - With Roads

Greatly improves the quality of the World Map, including accurate hand-drawn roads. Choose between having All Roads, or just the Main Roads. Also includes the Solstheim map from the Dragonborn DLC. Installer support for NMM, MO, and Wrye Bash. Version 9.0

NMCs_Texture_Pack_For_New_Vegas

Fallout New Vegas Texture pack by NeilMc_NMC: re-textures roads, trees, landscape, vehicles buildings and interiors with high-resolution photographic based equivalent textures. Global texture replacer. Does not retexture the DLC.

NMCs_Texture_Pack_For_New_Vegas

Fallout New Vegas Texture pack by NeilMc_NMC: re-textures roads, trees, landscape, vehicles buildings and interiors with high-resolution photographic based equivalent textures. Global texture replacer. Does not retexture the DLC.

Complete overhaul to the character creation menu including new customization features such as multiple RGBA warpaints, body paints, hand paint, and foot paints. (Requires SKSE)

Complete overhaul to the character creation menu including new customization features such as multiple RGBA warpaints, body paints, hand paint, and foot paints. (Requires SKSE)